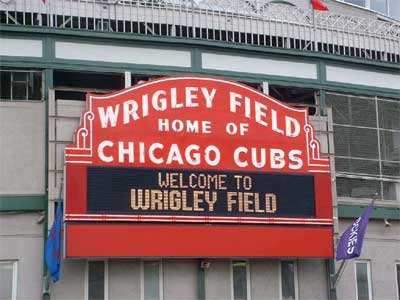 OK, I had no idea these even existed.
Good news for men who enjoy urinating in stainless steel troughs at professional baseball games: The Chicago Cubs will renovate the bathrooms at Wrigley Field this offseason, but a team spokesman has assured the Tribune that the treasured urinal troughs, long a part of the stadium's lore, will remain.
Specifics of the loo renewal effort were not released. The Cubs also offered no explanation as to why the team has decided not to invest in more modern urinal technology — say something along the lines of a Nano Pint Ultra-Low Consumption Urinal System.
Generations of male Cubs fans have stood side-by-side at the troughs. The silver receptacles are spoken of both lovingly (in that they give the place character) and loathsomely (in that some struggle to go in the close company of others).